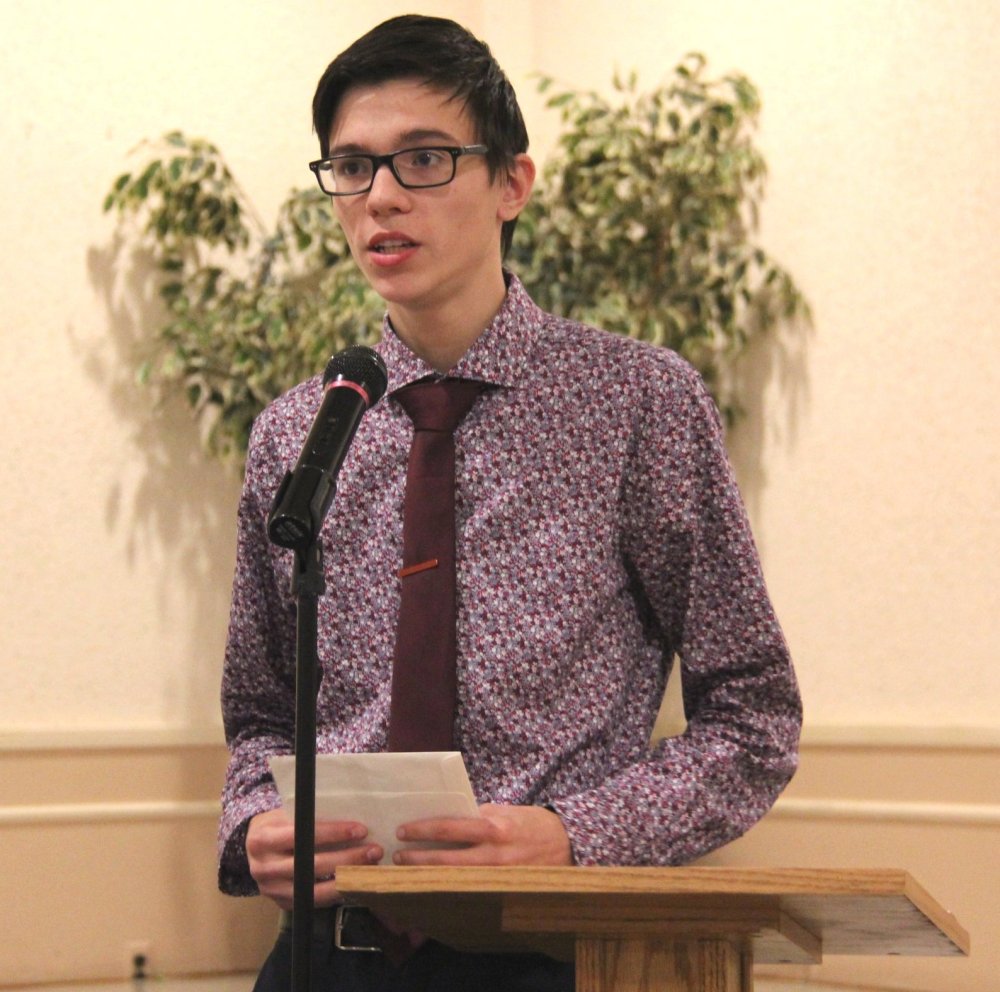 At the Sts. Peter & Paul 88th Anniversary Banquet, held on Sunday, October 1, the annual Traian & Anna Moga Educational Scholarship was awarded to Robert Stingu in the amount of $1000.00.  He attends Henry Ford College with plans to transfer to the University of Michigan to further pursue studies in mechanical engineering.
In addition to his educational accomplishments, Robert is a longtime active member of Sts. Peter & Paul Church together with his family.  He graduated from the Sunday School, served as altar boy and sacristan, was active in the parish youth group, dances in the dance groups, and volunteers for many other activities around the church.
Congratulations Robert!